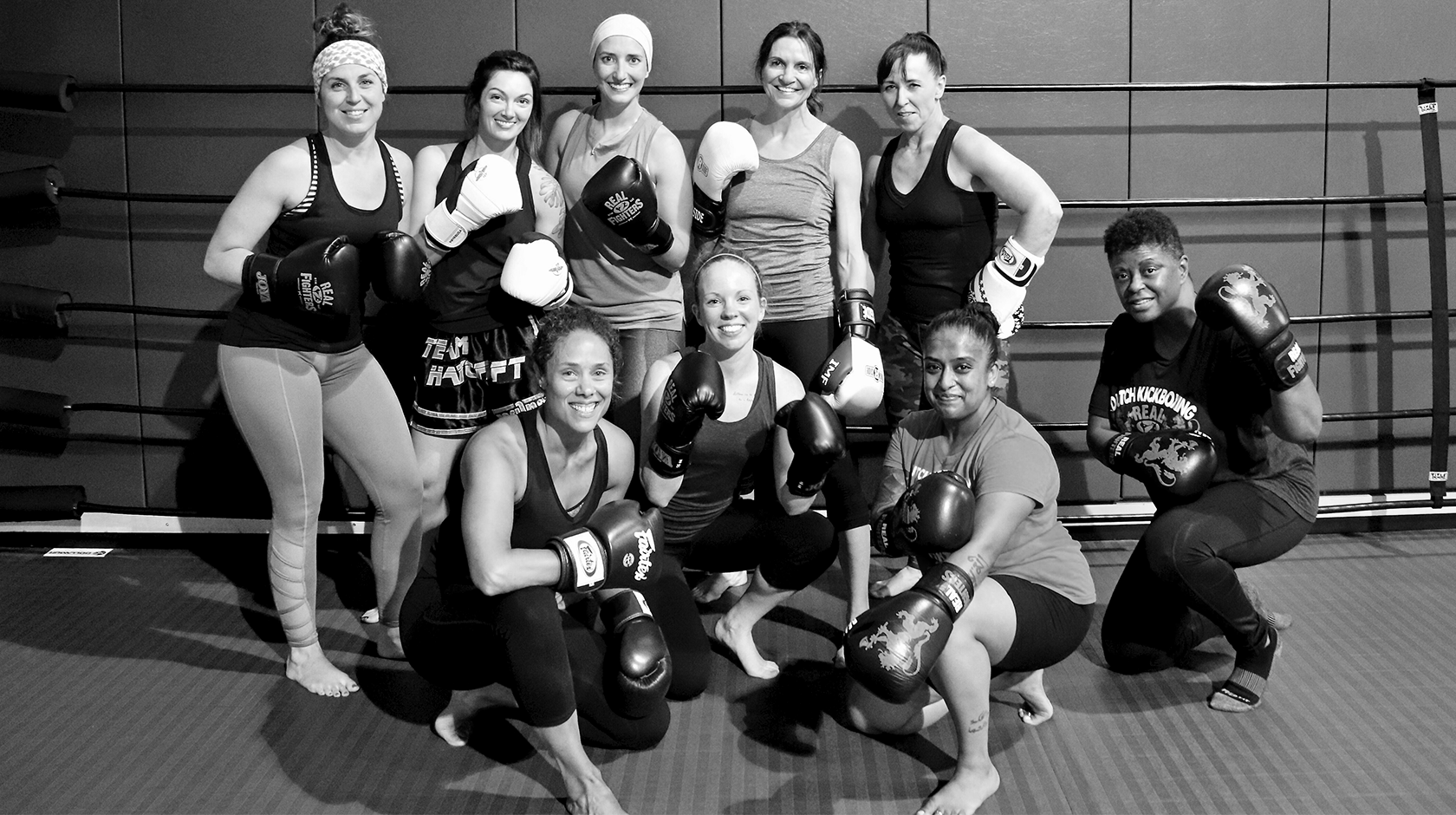 LOSE WEIGHT. HAVE FUN. STAY MOTIVATED. BLOW OFF STEAM.
Among the first program of it's kind in Louisville, we started this program in 1996! All these years later corporate franchises try to copy us but they just don't have the authenticity to do it. Learn REAL kickboxing techniques and combinations and put it together with the swagger of a professional prize fighter with none of the bruises. One hour of high intensity kickboxing on heavy bags with body weight exercises and abdominal training will push you to your limits.
The program teaches and guides members through progressive kickboxing combinations on heavy bags. No experience is necessary in any of our programs! We will teach you everything from how to jump rope, wrap your hands and all the kickboxing fundamentals you need to develop fast and powerful combinations on a heavy bag!
DUTCH KICKBOXING AND MUAY THAI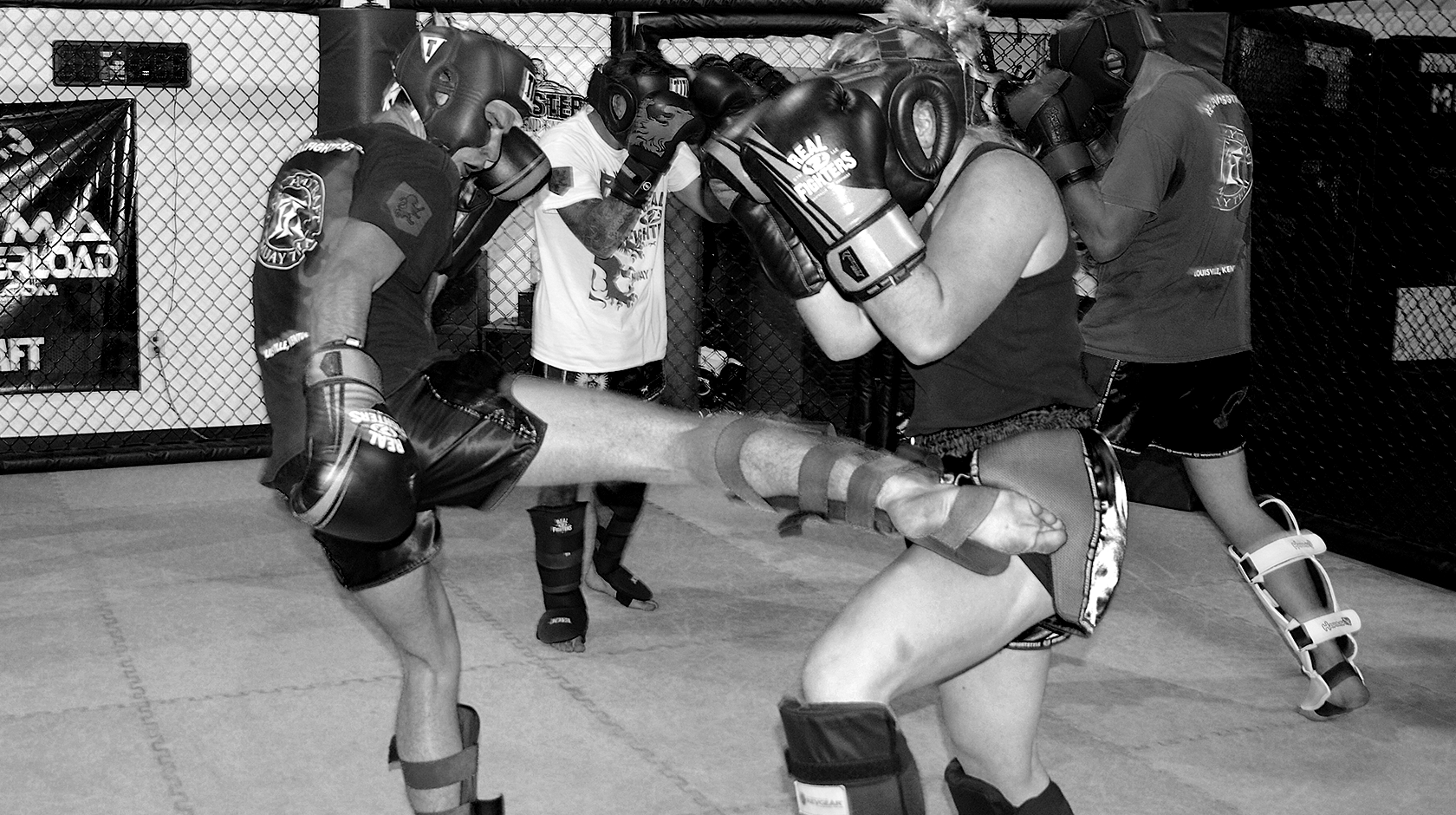 PRODUCING CHAMPIONS IN THE RING AND AT HEART
Dutch Kickboxing and Muay Thai are contact sports. Real Fighters Gym has a well developed, established and proven system to bring beginners to what ever level they desire to strive for! Everyone begins in the Introductory Course which typically requires 5-7 weeks to graduate into the Novice Level. Further development continues into the Intermediate Level and for those that seek more, Advanced level.
Being mindful that Kickboxing and Muay Thai are contact sports and our training reflects that! From day one we teach the techniques and conditioning a member will need to safely develop the skill and toughness to progress the levels and ever increasing difficulty and contact along the way.
The program has produced numerous champions over the years and many of the most experienced fighters in the country. More importantly, it has produced equally skilled and capable recreational participants that NEVER compete.
We believe kickboxing is for everyone. All fitness levels welcome. No prior experience required. We will teach you from the ground up from day one!